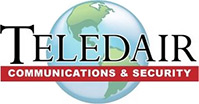 We Service What We Sell. Since 1987.
Address: 2541 Elmira Street, Sayre, PA 18840
Phone: (800) 888-7493
What Makes the Ideal Home Burglary System?
If you want to protect your home, ensure that responders can quickly reach it in the event of an emergency and even potentially save money on your homeowner's insurance, you need a
quality home burglary system. Because there are so many available options, choosing the right one can seem like a difficult task. However, in order to make the best choice, the most important thing to know is which components the system you choose definitely needs to have and that is where the security experts at Teledair Communications & Security can help you choose the right system for your home.
Door and Window Sensors
These are the first line of defense against intruders. Once the system is set, if any of these sensors are tripped, the system's alarm will go off. A quality burglary system will provide different options for how quickly the sensors will go off. That means you can have a delay if you set the alarms while you're gone so you can get back in, as well as set them to go off instantly if they're tripped while you're sleeping at night.
Motion Sensors
If an intruder finds a way to bypass exterior sensors, having these in strategic locations in a home will ensure the burglary alarm is still activated. The most common reservation homeowners have about this component is they're worried that their pet dog or cat will accidentally set it off. However, advanced motion sensors, which are known as PIRs, can actually distinguish between a small pet and a person.
Sirens
In the event that an intruder trips any of the sensors in your system, you don't want it to be a silent event. Instead, you want extremely loud alarms to go off. Not only will it alert neighbors that there's a problem, but in many cases, an intruder will simply take off instead of trying to proceed with their original plan.
Central Alarm Monitoring
It's important that your home burglary system is monitored by a security company. This is the most effective way to ensure that if any sensors are tripped, emergency services are notified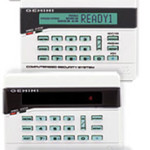 as quickly as possible.
Secure Control Panel
You want your system to be simple enough to operate that you can set it the way you want in a few seconds, but also secure enough that you don't have to worry about the wrong person disabling the system directly from the keypad control panel.
Additional Sensors
While preventing burglary is the main objective of a home security system, integrating smoke, heat, carbon monoxide and freeze detectors into the system can provide comprehensive home protection and ensure the right emergency responders are contacted in the event of a fire, leak or other problem.
Signage
Although this is the least sophisticated component of a burglary system, the reason it's still worth mentioning is research has found that showing the presence of an alarm in a home through the use of a couple of signs and window stickers does deter intruders from actually attempting to enter a house.
Now that you know which features are the most important, you'll be able to narrow your search and find the right system for your home. And if you ever have any additional questions about specific features or a burglary system as a whole, just get in touch with the friendly professionals at Teledair Communications & Security  and we'll be happy to help!