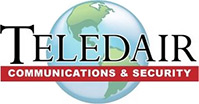 We Service What We Sell. Since 1987.
Address: 2541 Elmira Street, Sayre, PA 18840
Phone: (800) 888-7493
The Top 5 Reasons Why Your Company Needs VoIP Phone Systems
VoIP Phone Systems
Whether you're a new business that's trying to select your first business phone system or you have an established company and are thinking about
replacing your existing system, let's go over the top five reasons why a VoIP system should be #1 on your list:
Cost Effective
The most common reason businesses are initially hesitant to even consider a VoIP phone system is because they don't think it's going to make sense financially. But once they decide to at least look at the details of this option, they're pleasantly surprised to learn that it's actually a very cost-effective solution.
There are two main reasons that this type of system can actually help your business save money. First, while some installation and setup is required, it's generally quite a bit less than what a traditional phone system requires. Second, thanks to the flexible nature of VoIP, providers are actually able to provide more features at a lower cost for you communications network.
Lots of Features
As mentioned towards the end of the previous point, one of the great things about choosing a VoIP provider is they generally offer a wide range of useful features. Unlimited nationwide calling for a flat monthly rate is a common offer that many businesses greatly appreciate.
Universal numbers that allow businesses to have local numbers in more than one area are another feature that can be very helpful. Additionally, having access to music on hold, call blocking and call forwarding without being charged any extra fees is definitely something that's beneficial.
Multiple Types of Extensions
A standard VoIP practice is for providers to offer three types of extensions. For each employee, you can choose whether you want them to have a metered, virtual or unlimited extension. Because you have full control over what you select, you won't have to worry about overpaying for an employee who rarely uses the phone, or getting hit with overage fees for an employee who's on the phone for several hours a day.
Great for International Calls
Earlier, we went over the fact that VoIP business phone systems don't charge extra fees for long distances calls. Instead, as long as you're calling within the US, it falls under your flat monthly rate. But even when you need to call outside the US, you still won't be hit with steep fees.
Instead, many providers offer international rates that are as low as a few cents a minute. On top of that, it's not uncommon for VoIP companies' plans to include sixty free international minutes a month as an incentive for choosing them as your service provider.
Even Possible to Fax
Although it's not something that every single VoIP system and provider offers, many do make it possible to send online faxes. Not only is that convenient, but it means you can save money and do your part for the environment by reducing your office's ink and paper usage.
Now that you know all the top benefits of choosing a VoIP system for business telephone needs, if you want to choose this option for your office, contact us today at Teledair Communications & Security  located in Sayre,Pa to speak with one of our communication specialists who can help you with us help you choose the perfect system for your business.