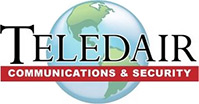 We Service What We Sell. Since 1987.
Address: 2541 Elmira Street, Sayre, PA 18840
Phone: (800) 888-7493
Upgrading Your Video Surveillance Systems
Whether you're concerned about your home's security or want to be absolutely sure that your business is as secure as possible, let's look at why you not only should have a video
surveillance system, but you should have one with the latest features:
Residential Video Surveillance
A large percentage of homeowners use an alarm system to keep their homes safe while they're away during the day and sleeping at night. However, not nearly as many homes have any type of video surveillance integrated into their security system. The most common reason is homeowners simply don't realize that option is available for a residential setting. But, as most people agree upon learning that it is available, it does make a lot of sense to use this type of technology around the perimeter of a home. Being able to utilize video surveillance means that in the event any type of issue does arise, you'll have time to take action instead of being caught off guard by what's happening.
The Right Video Surveillance System for a Commercial Location
Given all the benefits that even a basic video surveillance integration can provide to a residential alarm system, it shouldn't come as a surprise that an optimized video system can deliver significant results in a commercial location. Video IP cameras are the perfect example of just how much video surveillance can benefit businesses.
With this type of camera, it's possible to monitor any indoor or outdoor location around the clock. Even if it's dark outside, you can opt for network video IP systems that include night vision capable of capturing what's happening as far as 26 feet away. What's really great about these cameras is not only will they allow you to see wherever you want around the location of your business, but you don't have to be limited to watching from a specific spot. Instead, you can access and stream a camera's feed from your computer or even your smartphone.
A common misconception about commercial video surveillance is it's only useful for preventing theft or vandalism. While there's no denying that it is very useful for that purpose, it's actually just one example of how you can benefit from this technology. Because it's just as easy to integrate video surveillance inside your business as it is outside, there are quite a few applications for surveillance cameras. From monitoring customer service to helping to optimize your training process for new employees, once you start thinking outside the box about this type of technology, there's really no limit to what can be implemented.
What's the Easiest Way to Upgrade Your Video System?
If all these ideas for video surveillance have the wheels in your brain turning, you're probably wondering how you can start making what you want to do a reality. The best answer to that question is by working with an experienced team. Because Teledair Communications & Security have been serving clients in New York and Pennsylvania for over 20 years, we know how to deliver what you want. That's why we highly recommend getting in touch with us for a free consultation by calling (800) 888-7493.