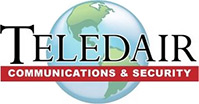 We Service What We Sell. Since 1987.
Address: 2541 Elmira Street, Sayre, PA 18840
Phone: (800) 888-7493
Security Systems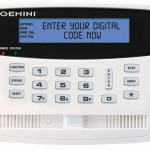 Teledair Communications & Security, Inc. is one of the Northern Tier of Pennsylvania's and Southern Tier of New York's expert home and business security systems companies. We have been in the home and business security industry for more than 25 years. Our main philosophy that keeps us in business is customer satisfaction.
We Service What We Sell and since 1987 we have put our customers satisfaction ahead of anything else. We give you the personal service that you require, and the attention that many of the larger corporation's have left behind. Our trained and experienced professionals will take all the time you need to fully explain and identify how a customized Security System can meet your needs and be the most cost effective approach for total customer satisfaction.
Teledair Communications & Security, Inc. specializes in residential and commercial security systems.  The fact is that homes without security systems are about 3 times more likely to be burglarized than homes with monitored security systems. Businesses raise their chances of being broken into without a monitored security system installed. These systems can involve video (Analogue and IP Sy
stems) surveillance as well as burglary systems that can alert authorities of intrusions.  Teledair Communications & Security, Inc. Residential and Commercial Security Systems start at only $489 plus Tax, and Monthly monitoring Starts at $26/Month plus Tax. 
Building a new home or business? In many cases, during the framing stage, Teledair Communications & Security, Inc. can come in and utilize a new integrated system called "structured wiring" this enables the owner to network his surveillance cabling, telephone and computer stations into one location. Teledair Communications & Security, Inc. offers today's most comprehensive line of products, services and technologies designed to protect both people and property.
Please contact Teledair Communications & Security, Inc. for a free estimate or any other information about customized and cost effective home and business lines of telecommunications and security systems services.
Recent Posts

Testimonials

"Lakewood Vineyards has been a customer of Teledair Communications and Security, Inc. since February 2011."
Lakewood Vineyards
read more →
Service Area