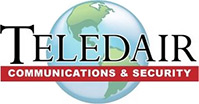 We Service What We Sell. Since 1987.
Address: 2541 Elmira Street, Sayre, PA 18840
Phone: (800) 888-7493
Communications Equipment Leasing
Whether you need a small Phone system a Business Burglary system or an entire office complex of communications equipment for security, access control and surveillance measures, equipment leasing is an effective and efficient way to expand your business without depleting your cash flow.
It is estimated that 45% of all telecommunications equipment is acquired through a lease transaction which allows you to get needed equipment without the significant initial investment and usage of your existing credit lines. This will allow you to keep your existing lines of credit open for operational needs and short-term financing. In most cases, the full amount of the equipment, service, shipping, installation costs and maintenance can be included in the lease. This will spread the cost out evenly over the term of the lease and free up your money to work harder for you. Learn more about equipment leasing and how it can help your business by calling us today at 1(800)888-7493 or contact us on our homepage using "Request a Quote".
THE ADVANTAGES OF LEASING INCLUDE:
Monthly payments may be 100% tax deductible as a business expense.
Flexible lease payment structures are available to maximize cash flow and you can include "soft" costs in your lease such as voice/data cabling, maintenance contracts, shipping, software, training, and installation.
Conserves capital by providing for use of equipment with little or no out-of-pocket expense.
The lease rate is fixed for the entire term of the lease which is a hedge against inflation.
If purchased, telecommunications equipment has an IRS Depreciable Class Life of 5 years. By selecting a shorter-term lease, the lessee is able to expense the equipment off over a shorter period, sheltering more income from taxes.
Leasing provides you options to upgrade or add equipment at any time as needed. With an add-on lease agreement, equipment enhancements like a new voice-mail system can be added with little trouble and only a small increase in the lease payment. By leasing equipment, companies can use the increased working capital for operating needs. As an example, the cash can be reinvested in more inventory, or new sales promotions for generating more profits.
Leasing complements a company's line of credit. Working capital from your bank is perfect for running day-to-day operations, but not for funding long term assets. Leasing helps to expand a company's available credit and free up working capital for operations.
Recent Posts

Testimonials

"Lakewood Vineyards has been a customer of Teledair Communications and Security, Inc. since February 2011."
Lakewood Vineyards
read more →
Service Area