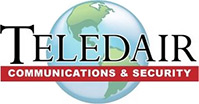 We Service What We Sell. Since 1987.
Address: 2541 Elmira Street, Sayre, PA 18840
Phone: (800) 888-7493
Is Your Business Security System Up to Date?
Business Security Systems
Building a successful business is no easy task. Since it takes a lot of hard work to build a great business in any industry, you want to fully protect every aspect and asset of your business. For most businesses, a big part of achieving their desired level of protection involves securing their physical locations. For some businesses, that just means one central office. For others, it can mean multiple offices and storage areas.
Regardless of how much space you need to protect, your security system is the main line of defense you have against threats like unwanted entry. Because the security system you have is at the core of your security, it's important that it's up to date and capable of providing the level of protection you truly need.
Unfortunately, the reality for a large percentage of businesses is they're using security systems that are out of date and don't include all of the features they should have in place. Given the rate at which technology like communication networks advance, it shouldn't come as a surprise that security systems that are even half a decade old may not be up to par with newer options. The experts at Teledair Communications & Security can work with you to assess and customize a security system that is right for your business.
What Type of Security System is Best?
When businesses decide to start looking at the possibility of updating their security system, the most common question they have is which one is best. Because of their flexibility, wide range of features and ability to be customized based on exactly what's needed, access control systems are almost unanimously regarded as the best type of business security system.
Why Should Businesses Choose an Access Control System?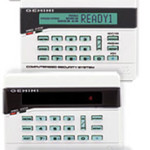 There are quite a few things that access control systems can do that many other security options aren't capable of doing. Opting for this type of system will allow you to automatically lock and unlock the doors of any facility. You'll also be able to give every employee a unique access credential. What's more is the credentials can provide different levels of access based on a specific employee's position. That feature is far more secure and convenient than standard keys.
Another benefit of an access control system is everything is logged. So if there's ever an issue, the date and time of any entry in question can be quickly checked. This can even be used for scenarios like employees leaving significantly earlier than they're supposed to. Also, while adding this type of system does have an upfront cost, the fact that it provides stellar security and can reduce costs like wasted employee time means it's definitely a very smart investment to make.
If you have any further questions about access control systems, don't hesitate to contact us. In addition to providing guidance, Teledair Communications & Security also provides comprehensive service and installation. We've helped businesses across a wide range of industries and locations, including Elmira New York, Syracuse, State College PA Binghamton, Scranton and Sayre. So if you have a business in Pennsylvania or New York, we'd love to talk to you about your security needs!